When I first started blogging, not so very long ago,
Marie Loves
was one of the first blogs I stumbled upon. Ever since, I have read every single one of Marie's posts,
and she has been a faithful and awesome follower and commentor.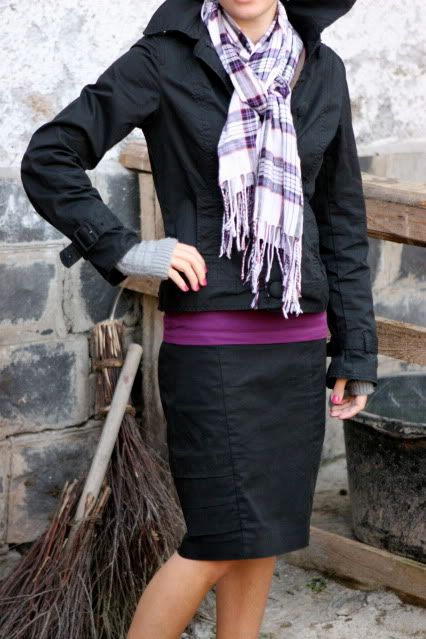 There are so many reasons I love her blog. She posts her outfits, some of her photography, fashion-y tips,
polyvore sets
, and music (which we happen to have similar taste in).
Her blog design is refreshingly simple (and polka-dotted--hooray!)
I am totally in love with her style--so feminine, classy, and adorable.
And we have very similar modesty standards.
Her jacket on the left--swoon.
And this peacock shirt outfit... I am having some coveting issues.
I love the quality of her outfit photos (taken with a self-timer).
I go crazy over twirling photos, but it's hard to get great (and modest!) ones.
This photo makes me ridiculously happy.
I also love her photography--which she often posts in black-and-white.
Something I love in others' photography but rarely do in mine.